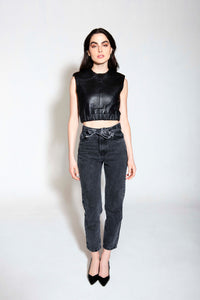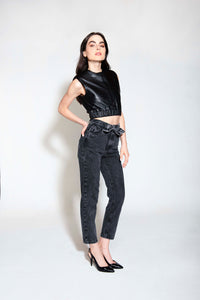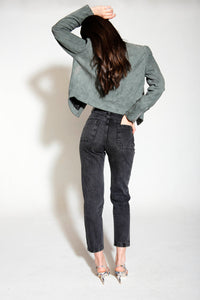 NARA JEANS
Tax included.
Our "NARA" fit is the perfect high rise MOM fit.
Jeans with an excellent fit that stylize your figure allowing an incredible and comfortable fit. This classic washed black tone jeans is an essential basic for a day or night look, which makes it a must for this season. Includes the waist tie.

The denim is 100% cotton.