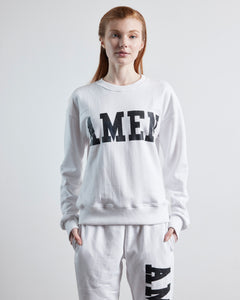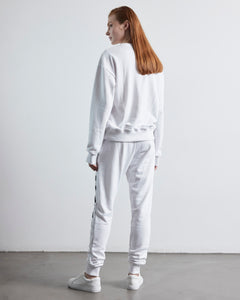 STELLA JOGGER & SWEATSHIRT
Tax included.
The LITA set includes jogger pants and a completely white sweatshirt, with the AMEN logo in the center of the hood and on the left leg . A classic and feminine design that will fulfill the function of being comfortable and stylish. You can use it to play sports or simply for a simpler look.
As for the design, it is high-waisted pants with a semi-elastic waistband and drawstring. It has pockets on each side and a "cigarette" cut that is tapered at the ankle with an elasticated ribbed piece.
Composition: 100% cotton.